Summary Of The Year: What Important Features We Realised In 2022¶

This year is coming to an end and it's time to summarize our activities. In this article, we would like to tell you about the most significant innovations and features that our team has implemented in 2022. It will be especially helpful for those who are new to our product and have not yet tried out all its features!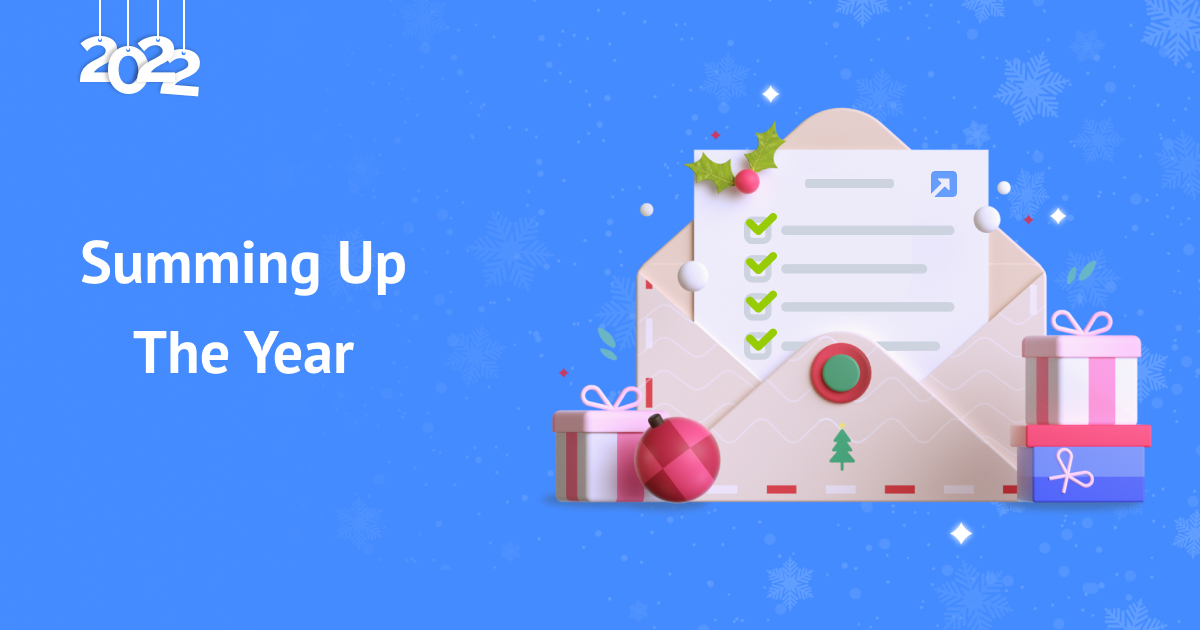 Dashboard For Operators¶
Getscreen.me Dashboard is a handy application that duplicates the functions of your personal account and will make your work more convenient. Dashboard is great for the work of a system administrator and technical support operators. Main advantages of dashboard application:
Dashboard is always in the system tray, starts automatically at system startup, and does not depend on a browser at all.
In the connection window Escape, Alt+Tab, Win and other usual combinations will be triggered only on the remote computer without causing irritation from triggering on your computer.
Works on Windows and macOS. Coming soon on Linux.
The dashboard's personal cabinet looks almost identical to the cloud version with only the most important features of Permanent Access and Quick Support.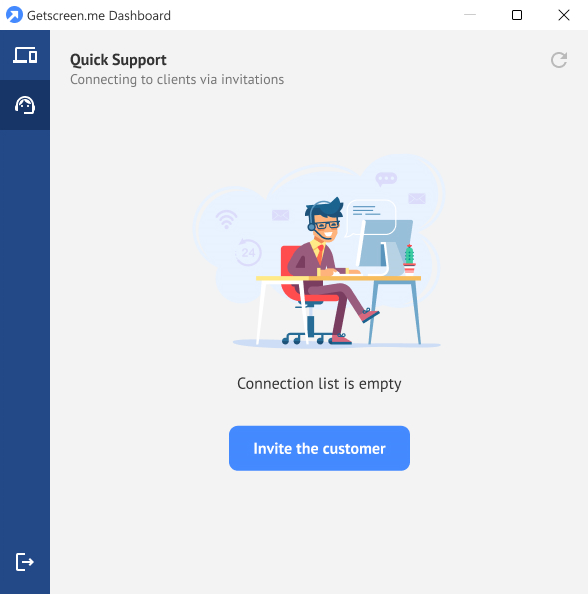 If you are used to working with desktop applications, download dashboard and use it without being tied to a browser!
Groups For Agents in Permanent Access¶
In the Getscreen.me remote access program it is possible to categorize remote devices into groups and assign them personal settings. This will allow you to determine which department an employee belongs to and quickly connect to it. Many of our customers have asked us to add this functionality, and now we've finally implemented it!
What else does the grouping of computers allow:
Allocate user settings and permissions for agents in a group, such as permission to transfer files, take screenshots, connect without confirmation, and others.
Each group can be assigned an employee who will only have access to devices in that group.
It is also possible to automatically bind devices to a specific group if you add a colon and a group ID after the login.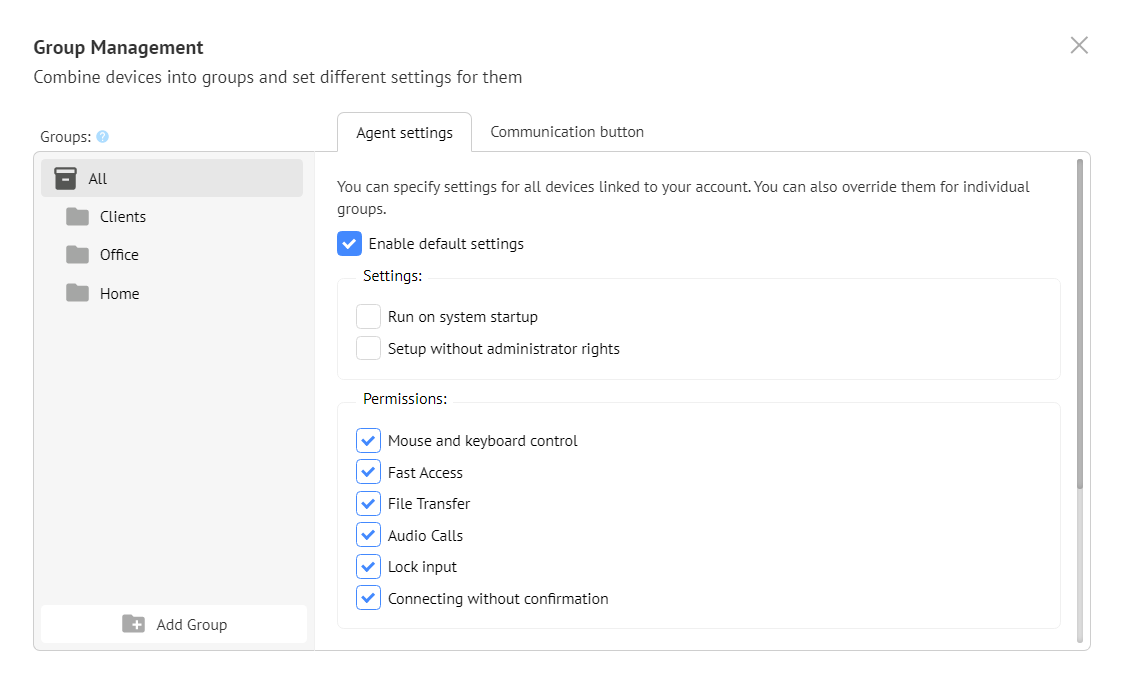 Go to you personal cabinet and configure the groups as you like!
New Features in The Connection Window¶
We are constantly working on improving the quality of the connection and trying to add new features to the remote connection process. Here are the main innovations that we implemented this year:
Full-screen mode during the remote connection.
Support for unusual cursors and relative mouse coordinates, often used in games and 3D modeling programs.
Ability to connect to existing RDP sessions and create new sessions on the Windows server version.
Connection of quality indicator is available! Now you know exactly the response time and FPS of the image.
Mass Deployment For Windows And Linux¶
To deploy the agent program in Active Directory, you can use the MSI package or the binary files to install via RMM (Remote Network Monitoring and Management). To authenticate to your account, use the console command:
If you want to influence the development of Getscreen.me in next year – suggest your idea and vote for another important suggestion.
Let's make 2023 our best year yet!